IONIC COPPER DRY BRUSH
Regular price

Sale price

$53.00
SCENT
BENEFITS

Ion-charged copper bristles accelerate the lymphatic flow and the removal of toxins, pathogens, inflammation, water retention, and even fat deposits.

Neutralizing copper ions help bring the body back into electromagnetic and alkaline balance, helps align the chakra system, and increases intuition.

Gently exfoliates and removes dead skin cells from the surface of the skin, unclogging pores and allowing the skin to breathe and extend your natural glow.

Increases circulation and oxygen, which speeds up the healing and regeneration of new skin.
Helps reduce the appearance of cellulite by stimulating the release of toxins and gently breaking up pockets of dimpling.

Encourages collagen fibers and strong cell structures to maintain their integrity for tight, smooth (stretch mark-free) skin.

Dry brushing stimulates the circulatory system and gets your blood flowing, which naturally boosts energy and relieves stress.
HOW TO USE

Brush from limbs to heart on dry skin or add a few drops of Goddess Shaping Body Oil to amplify results. Brush in a clockwise motion on your stomach. Shower or bathe, then apply your favorite TGS body oil all over.

Affirmations to recite to enhance benefits: "My body is restored with renewed energy and peace, and my skin is smooth and luminous. I am golden."
INGREDIENTS

Our custom-made copper dry brush is designed for comfort and control. It is an FSC-certified sustainable beechwood base, vegan, biodegradable sisal fibers from agave cactus and natural copper wire bristles for more profound health benefits. Comes in a reusable cotton drawstring bag.

Care Instructions: Copper is naturally antibacterial so it will remain cleaner than ordinary dry brushes, but we still recommend that to get the most benefits and extend the life of your brush, you take good care of it.

1. You can simply take a dry towel to the bristles or tap the brush with the bristles facing down to remove any excess skin particles.

2. Fill a bowl with boiling water and dip the bristles into the bowl. Be mindful as you do not want to get the wood saturated as the water can weaken the wood. You can add liquid soap or a disinfectant essential oil like tea tree oil to the water if you like. Rinse with fresh water before laying to dry.

3. Lastly, lay the brush bristles down onto a towel until it completely dries. You can also lay it in the sun to speed up this process.
Take your dry brushing ritual to the next level with ion-charged copper bristles.
Unlike regular dry brushing, the friction that is created between the copper bristles and your skin creates negative ions that protect the body from free radical damage and environmental stressors and counteracts digital technology.
The neutralizing ions increase the health benefits by:
 Restoring electromagnetic balance in the body
 Increasing circulation and collagen fibers
 Encouraging cellular turnover and skin renewal
 Helping the lymphatic flow work more effectively
Share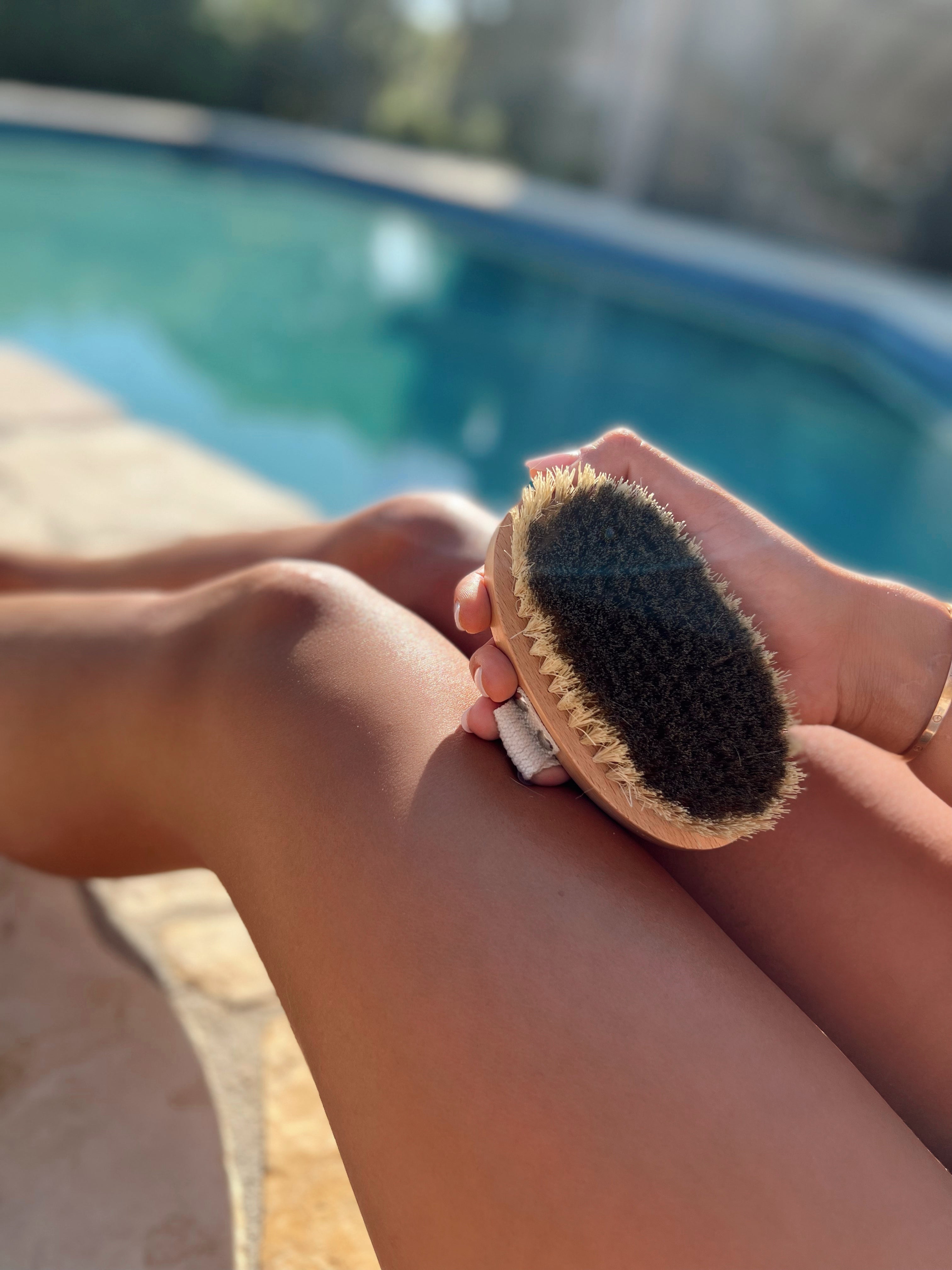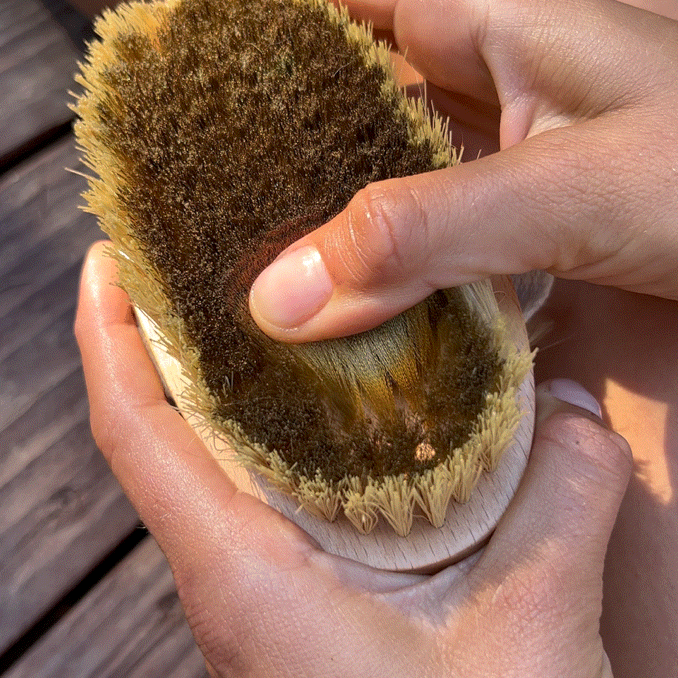 OUR PROMISE
Natural

We provide items made mainly from natural sources.

Fast Shipping

Your orders are processed within the same day or following day and shipped out.

Limit Waste

From R&D, to Production and Shipping we try to reduce wasted materials.

We Care

We value your opinion and feedback and impliment it into R&D and policies.
WE DONATE A % OF ALL SALES
TO WHO?

We donate to an organization dear to us for women and children fleeing domestic violence at The Women's Habitat.

With every purchase you make, you are helping women and children who desperatly need safety and support.

Thank you Kindly. Xo
Express yourself by leaving a review & tagging us in your media